Since 2000 we have been offering guest rooms which can always be reserved (see below). In addition, at the end of this year we are going to open a new part of our farmhouse and renting a lodging in southern Ardèche….
It is a completely restored building, on two levels, with two living rooms (living room and kitchen/dining room) and four bedrooms, all with shower rooms and independent WCs… The one upstairs and that of the ground floor then two in the first part of the farmhouse which adjoins it to the south (Third and Fourth). The set can accommodate 8 to 9 people in excellent conditions.The dining room opens onto a large overhanging terrace of 20 m2 (that of the third bedroom). And the living room overlooks another wooden terrace of 18 m2 with pergola.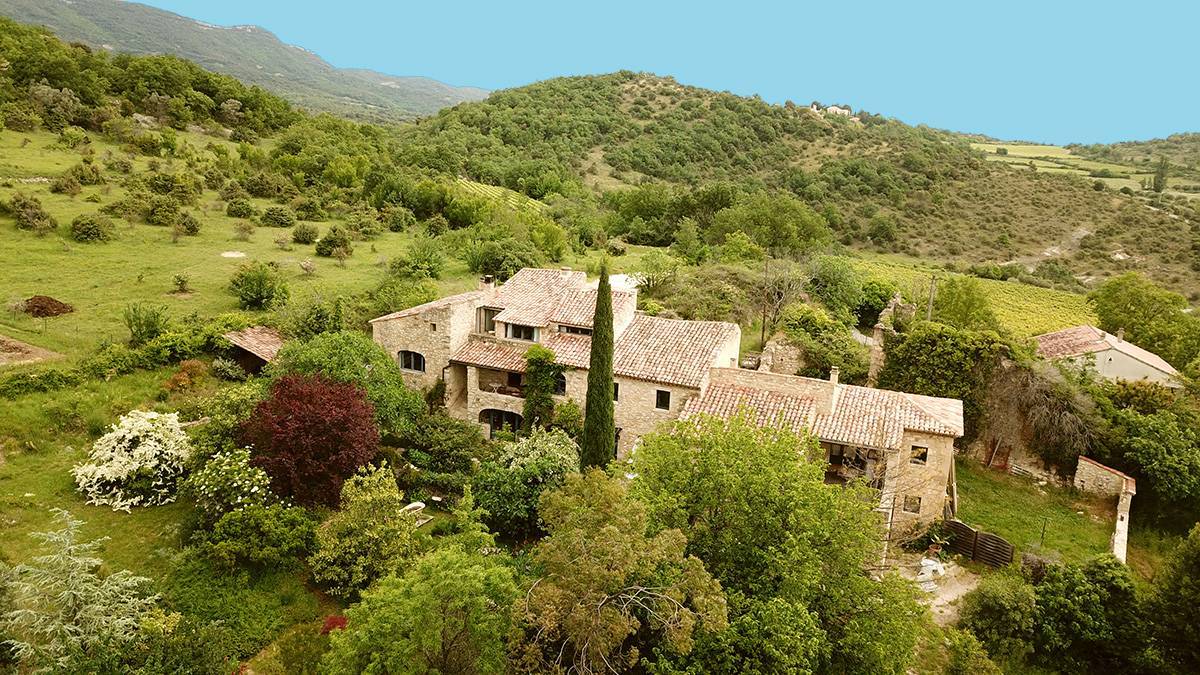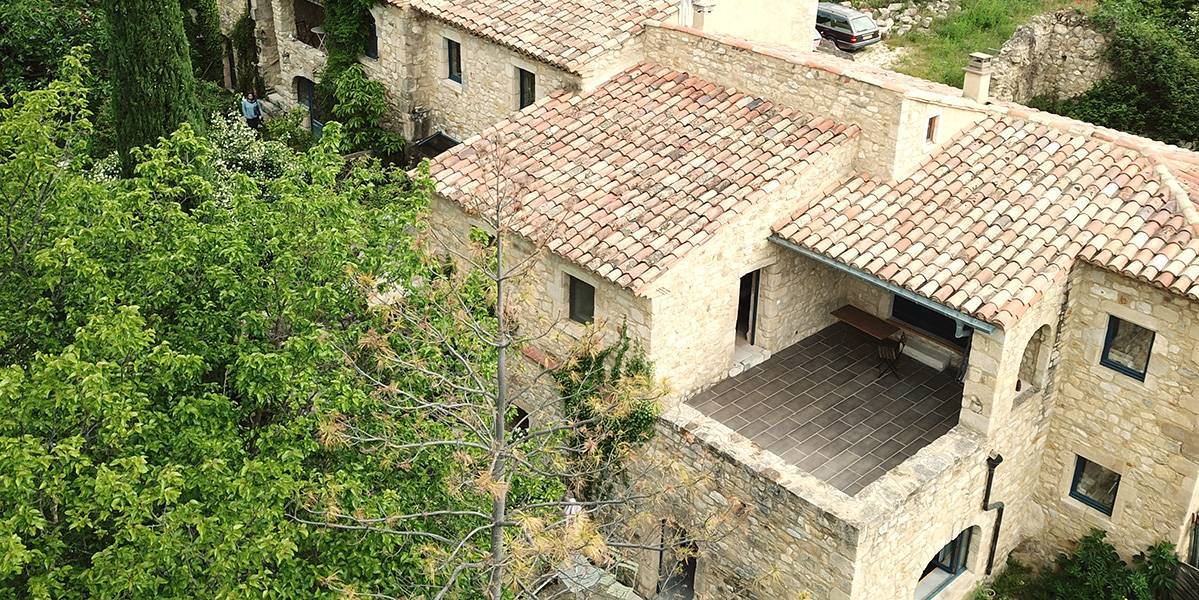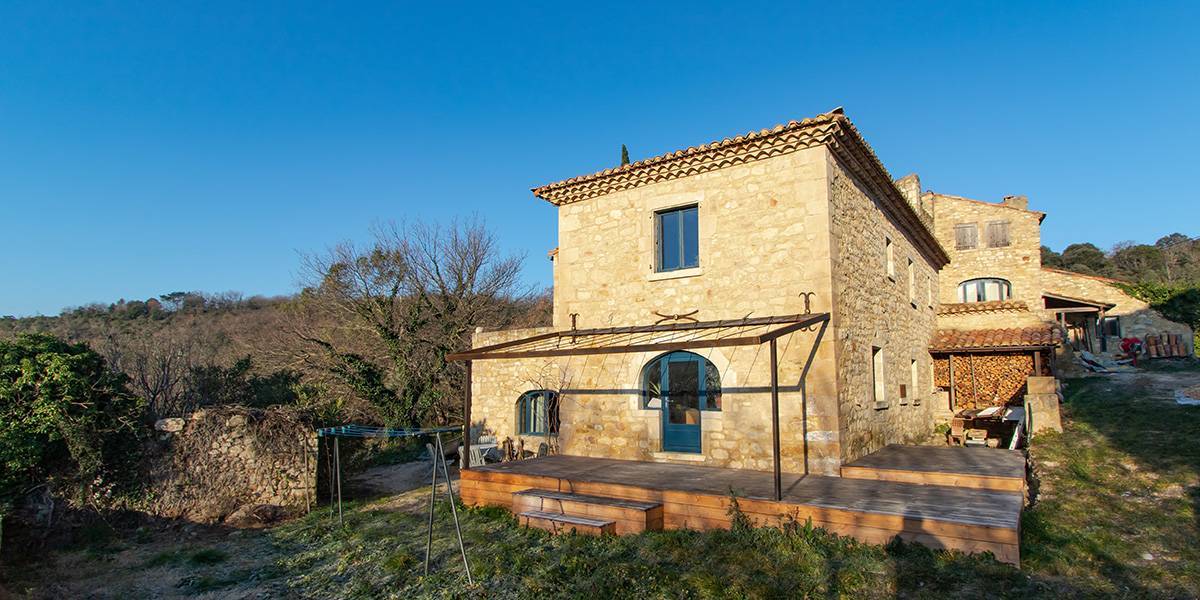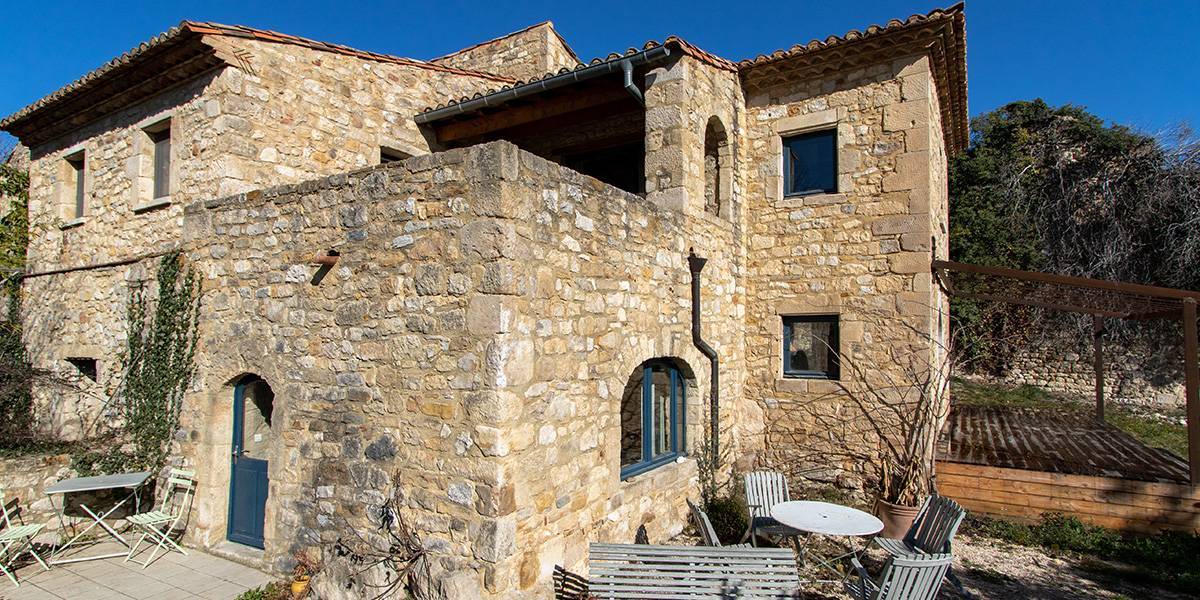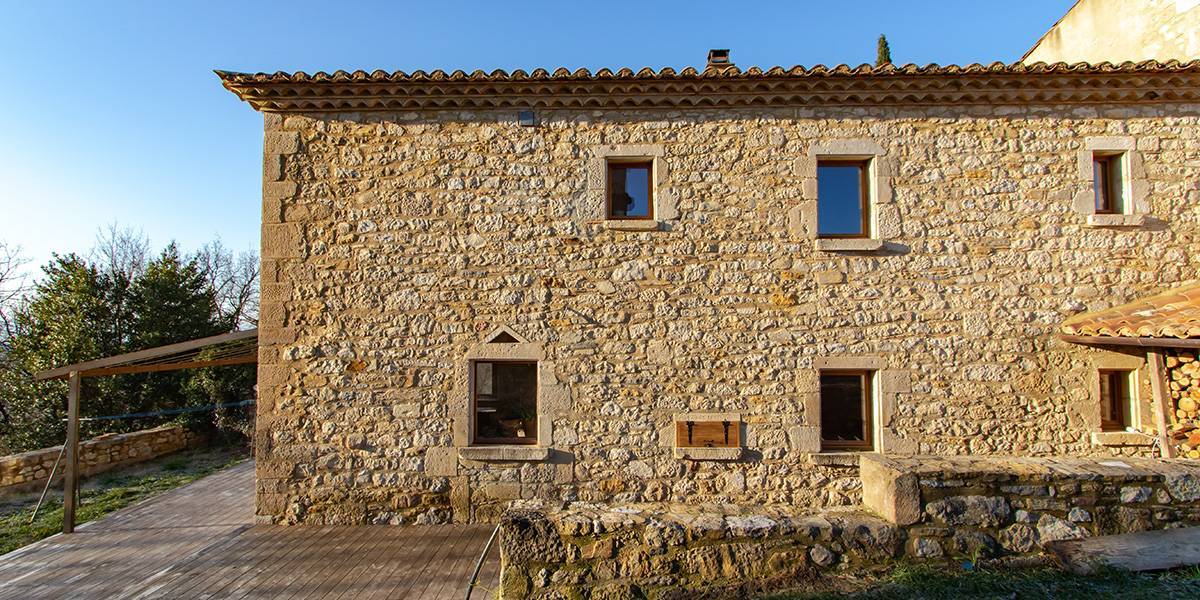 Le mas-ardeche vue du ciel
Le mas-ardeche vue du ciel
Façade sud du mas-ardeche en hiver

We have to say first that our farmhouse is the result of a renovation of a large part of a 17th century hamlet acquired in 1975. At the time it was completely in ruins. While respecting traditional construction methods, the interior layout and decoration of the rooms are resolutely contemporary. Secondly the renting of the lodging is ideally located in southern Ardèche, 10 km from the Pont d'Arc and the Gorges de l'Ardèche, the Aven d'Orgnac and Grotte-Chauvet 2.
But away from the major summer agitations it is at the heart of a particularly protected natural environment and great tranquility.
And our guests are not (we fervently hope…) simple consumer tenants so we try to ensure that they feel both free and welcomed like family.
Our site dedicated to guest rooms: www.mas-d-issoire-uk.com
---
The surroundings of the lodging
They are in progress and the photos will come as they come…Over its entire south-west facade, the farmhouse dominates a large garden, as spontaneous as it is exuberant, extended by a large preserved natural space, a popular refuge for many species of birds (nightingales, orioles, European bee-eaters, falcons, etc. ) and still wild fauna and flora.
It is a place of rare calm, ideal for rest and relaxation.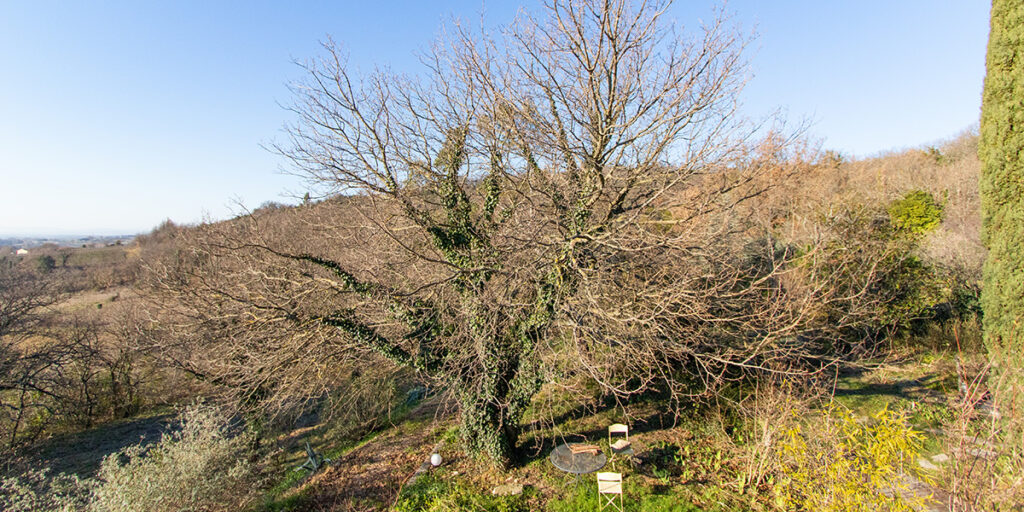 ---
Reviews and comments
The Google reviews below only concern, for the moment, our bed and breakfasts but seems useful to us to have an idea of ​​who we are…