Bed and Breakfast in Southern Ardèche
Originally and for more than twenty years, it is with our guest rooms that we have always designed our reception and accommodation activity! If today we are offering you a new way of welcoming you, it does not necessarily remove the first one that we still appreciate so much… Our four guest rooms are all located on the southwest facade of the farmhouse which opens onto the garden and all also open onto terraces, two of which are private (third and fourth bedrooms).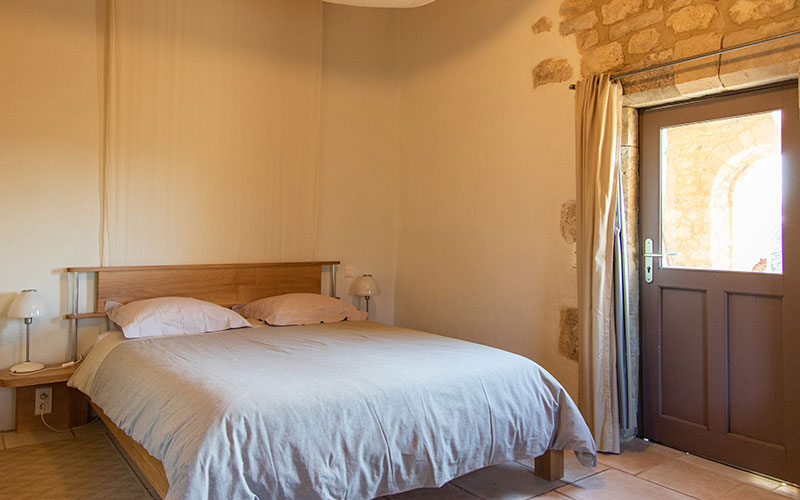 In fact it is these two who, if necessary, can be attached to the lodge
when it is reserved.
---
Finally, for the moment, we offer both options (bed and breakfast and lodging) simultaneously to simply offer more choice to our guests.
As you see, we are moving forward step by step in this new episode of our history and in a way letting events decide for us…
Could it be otherwise?